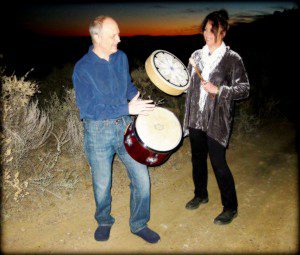 NEW CD!!!!       
FOUR BODIES, ONE BLESSING
 by Denise Andes and Jeff Strong
to purchase and to learn more, Click Here.
—————————-
the Body and the Drum
A journey into Rhythm, Body, and Spirit
SATURDAY, FEB. 21st, 3-7pm
The Body and the Drum is the unique fusion between Core Shamanism, Rhythm-Healing practices, and 5Rhythms Movement Meditation.   Cost: $4o in advance, $50. at door
Led by
Denise Andes, Chloe Goodwin, and Jeff Strong
register online, www.studioniasantafe.com  or call 505-989-1299
————————————-
EXPRESSIONS OF THE BODY
A one day workshop for Practitioners
This workshop will explore the developmental stages in the body and correlating belief systems.  We will learn how to identify  the  'holding' and/or collapse in the body and how to  help resource clients.  This workshop will be experiential and didactic.
Date to be announced